As part of the prestigious SE Asia Data Center Week, DCD's 11th annual Conference and Expo in Singapore will welcome over 1,500 senior IT and data center professionals from across Asia Pacific at Marina Bay Sands from 20 - 21 September 2017. This year's theme - "Zettastructure" – will focus on the catalytic impact of IoT, Smart Cities, Big Data and Cloud Computing which will generate and drive zettabytes of data traffic across networks.
"We are thrilled to headline DCD>Zettastructure in Singapore and be part of the SE Asia Data Center Week. Singapore is our home base and an important hub within our global data centre platform. With Singapore's interconnectivity and world-class infrastructure making it a key IT and innovation hub for Asia and the world, STT GDC is committed to support the growth of businesses as they adapt to the evolving digital economy as we continue on an accelerated global expansion path." said Bruno Lopez, CEO of STT GDC.Headlining this year's industry gathering is ST Telemedia Global Data Centres (STT GDC), a fast-growing data center provider headquartered in Singapore. With a global platform of data centers in the world's major business markets of over 45 facilities in Singapore, China, India and the UK, STT GDC offers a full suite of best-in-class, highly scalable and flexible data center solutions, connectivity and support services that best meet customers' current and future colocation needs.
"We look forward to sharing more on our local expertise in the markets that we are participating at the DCD shows this year, and how we are able to match the deployment needs of today's enterprises with a flexible and scalable offering that is essential to our customers in a highly-digitised world." said Christopher Street, Group GM for Singapore and Global Alliances of STT GDC.
"The industry acknowledges that STT GDC is one of the fastest growing Asia Pacific brands in the data center space. With DCD's strong presence across Asia Pacific, including both developed and emerging markets, this collaboration will further strengthen STT GDC's presence in the markets and strategic business relationships through DCD events and media channels" commented Vincent Liew, Managing Director – Asia Pacific, DCD Group.
Singapore as a regional Digital Economy
To help keep Singapore's economy competitive and well-positioned as a digital economy, the Ministry of Communications and Information (MCI) has launched new initiatives that aid companies in building stronger digital capabilities. In a recent speech, Minister of State for Communications and Information Janil Puthucheary announced, "IMDA will establish a Data Innovation Programme Office (DIPO) to lead in this effort. The DIPO will address industry concerns by facilitating data-driven innovation projects, and the development of the data ecosystem in Singapore. One of the ways DIPO will do this is to introduce a Data Sandbox. This will provide a neutral and trusted platform for companies to share data securely, without threatening the individual company's interests. The Data Sandbox will also provide data analytics tools to help companies build expertise in data science."
He also added that the Personal Data Protection Commission (PDPC) would be reviewing the Personal Data Protection Act (PDPA) implemented two years ago, while putting in place additional measures to ensure businesses use personal data responsibly.
According to DCD's 2016 research, Singapore's data centers account for over half of the footprint in South East Asia. "It is currently the fourth largest data center market in the Asia Pacific, and has amazing potential to see an increase in investment of 65% by the year 2020. Singapore's investment direction has capitalised well on the trend to shared facilities (colocation, outsourcing, cloud)", commented Nick Parfitt, Senior Global Analyst at DCD Group.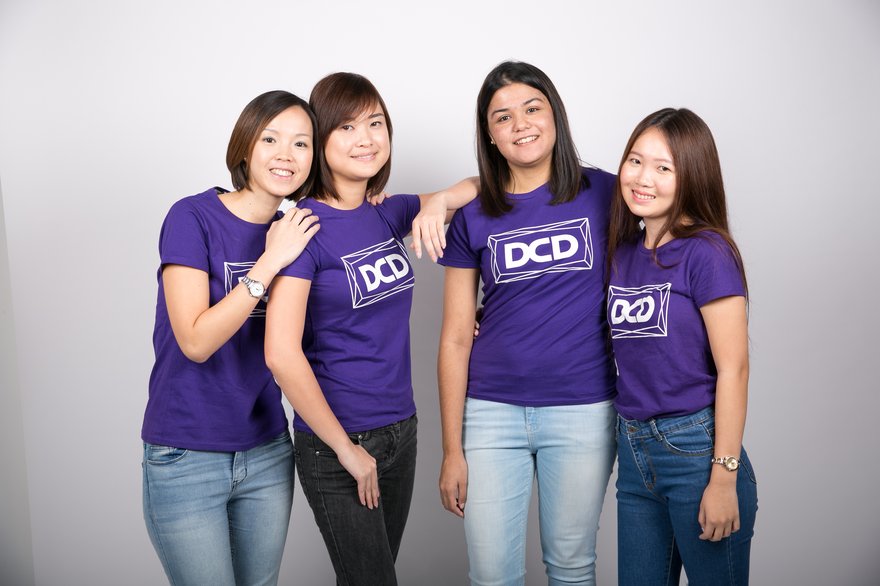 Attendance is free for qualified end-users
DCD has moved to a 'free-to-attend, by invitation' event model for qualified end-user business executives, managers and technical professionals directly engaged with IT, data center and cloud infrastructure. Find out more here.