Insurance services firm SSP Worldwide has pointed a finger at Equinix, over a failure of its cloud-based insurance broking service this week. Equinix has said the outage only affected a few customers who don't have redundant connections. 
The Pure Broking cloud service for insurance brokers, which has been dogged by availability issues, was out of action for several hours on Thursday 19.  In this instance, SSP said the fault lay with "facility engineers" at a third-party data center where the service is located - the Powergate data center in North-West London, which is owned and operated by Equinix.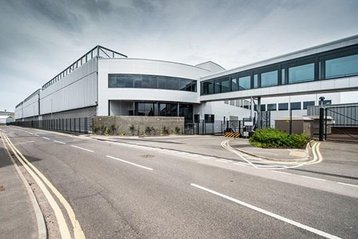 I hope they had insurance… 
In August last year, Pure Broking was brought down by a fault in SSP's data center in Solihull near Birmingham. The company decided to permanently close that data center and shift the application into third party sites including Powergate in North-West London. Powergate was originally built by Telecity, which was bought by Equinix in 2016, when Powergate became Equinix LD9.
In the absence of other reports of troubles at Powergate, it seems that any issues there affected SSP only. 
A statement from SSP said: "At 12:42pm, the Powergate Data Centre used by SSP services was affected by a loss of power," going on to assert the failure was "not a Pure Broking problem,"
The cause was apparently a "direct result of the 'routine maintenance' carried out by the facility engineers," according to SSP, which says it "was assured in advance that the 'routine maintenance' would not affect any services."
This didn't impress some angry users, who criticized SSP for shifting the blame and failing to apologize. James Woollam, owner of Bristol-based broker Hayes Parsons, tweeted: "You can't blame other cos [companies]. You are responsible for your service providers and moved us to Powergate," 
Equinix has not yet responded to our query about the issue, but it is unlikely there has been a major outage at the data center. In July 2016, for instance, a power outage at Equinix LD8, another former Telecity site, caused Internet problems across the UK.
We have not heard reports of problems from other LD9 customers, and it is possible the engineers were working on SSP equipment only, or that other affected companies had backup services in place.
"There is very little information to go on here," said Tim Anker of Colo-X. "All we can say is SSP is pointing the finger at Equinix."
DCD has asked SSP to clarify who employed the "facility engineers" who carried out the maintenace, and what they were doing. 
A statement from Equinix said: "Equinix experienced a brief loss of resilience at its LD9 IBX on Thursday. A small number of customers that do not utilise redundant connections may have experienced a short period of downtime as a result. Equinix is actively working with impacted customers to address any remaining issues."