Speedcast has had its contract extended by Airbus for the Asia-Pacific region.
The IT services provider will supply Airbus with gateway hosting services and offer secure access to Airbus's Skynet military satellite system. The services will also be available for use by the UK Ministry of Defence as a partner of Airbus.
Airbus has provided secure military satellite communications to the UK Ministry of Defence for over 50 years.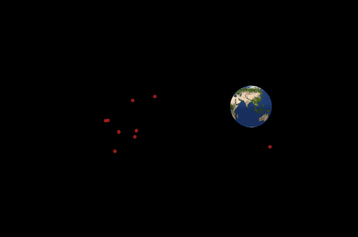 Speedcast has hosted two 11m antenna systems at its Mawson Lakes Teleport in Adelaide in South Australia since 2016, where it also provides hosting and maintenance services.
James Trevelyan, senior vice president of enterprise and emerging markets at Speedcast, said: "Australia is an ideal geographical location to access the Skynet fleet from the Asia-Pacific region, and Speedcast's facility serving this project is rated Tier 4 by the World Teleport Association (WTA), so it's one of the best in the Eastern hemisphere. Australia is also a Five Eyes intelligence alliance partner."
Despite being rated Tier 4 by the World Teleport Association, the WTA website does not list the facility. The only Tier 4 teleport location listed is the Optus Lockridge Teleport located in Perth, Western Australia.
Speedcast took over the Adelaide site in 2015 after acquiring the teleport from failed satellite provider Newsat. SpeedCast tok over NewSat's Perth and Adelaide teleports in an AU$12 million deal.
Skynet is a family of GEO military communications satellites, providing the UK Ministry of Defence as well as the British Armed Forces, British intelligence agencies, some UK government departments and agencies, and some allied governments with communications services. The service has offered near-global coverage since 2015.