SpaceX's satellite Internet services are coming back online in Ukraine, as areas of the country are retaken from Russian occupation, according to reports.
Ukrainian troops using portable Starlink satellite terminals are finding that service is improving after earlier outages in intensely-contested areas such as the southern city of Kherson, according to the Financial Times, which earlier reported significant outages in these areas.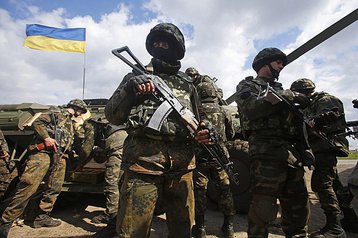 SpaceX, owned by Elon Musk, has provided thousands of Starlink terminals to Ukrainian soldiers, partly paid for by US government funds.
SpaceX says it sent over 15,000 Starlink kits to Ukraine, while the Washington Post reported that USAID bought 1,500 Starlink terminals for $1,500 each, spending $800,000 for transportation, later adding another 175 units. The terminals donated by SpaceX were transported with help from the governments of the US, France, and Poland.
Outages occurred last week in Kherson, Zaporizhzhia, Kharkiv, Donetsk, and Luhansk, all claimed as Russian territory.
Many of the devices started working again by Sunday morning, according to the FT.
SpaceX issues?
Concerningly, anonymous sources quoted by the FT weren't sure of the cause of the issues. Apparently, the timing made it unlikely they were caused by technical issues or Russian jamming, with some officials suggesting there could be "SpaceX-imposed geographical restrictions".
SpaceX owner Elon Musk has recently tweeted that the operation has cost SpaceX $80 million, and suggested a ceasefire with Ukraine giving up some of its territories to Russia.
This led some to suspect Musk himself had made the devices inoperative in certain areas, with former Ukrainian defense minister Andriy Zagorodnyuk saying: (the FT reports): "If he did, this was unacceptable as it means he has taken a direct part in the war by damaging our capabilities. It's not up to private individuals or companies to decide what is escalatory and intrude into equipment our allies provided us with."
Musk has reportedly declined requests to turn on the Starlink service in Crimea, an area annexed by Russia back in 2014.