South Korean firm Solis-IDC has announced plans for a data center in India.
The company has selected the Global Forum for Policy and Strategy (GFPS) Advisory to facilitate negotiations for its first project in India. Solis reportedly plans to invest $2 billion in the country.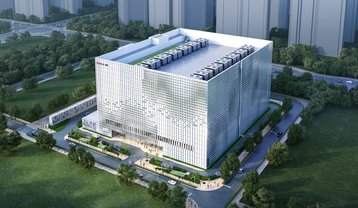 "India is a key market for Solis-IDC, and we are excited to contribute to the country's digital transformation journey," Solis said in a statement. "Our state-of-the-art data center will not only create job opportunities but also enhance India's data infrastructure, serving the needs of businesses and consumers alike."
The companies are actively engaging with Indian government officials and stakeholders to identify a suitable site. No details about the potential size of the development were shared.
"The investment of $2 billion will be allocated towards the construction and operation of the data center, along with the necessary infrastructure and advanced security measures to ensure the protection of sensitive data," Dr. David Kim of Solis-IDC said.
"The facility is expected to be one of the most energy-efficient and environmentally sustainable data centers in the region."
Solis' website says the company is developing a data center in South Korea in the Naepo New City in Chungcheongnam-do. The facility is set to offer 13,200 sqm (142,085 sq ft) across a 77,547 sqm (780,135 sq ft), nine-story building. The company suggests it will offer rack densities of up to 30kW.
Though the company's website suggests that the South Korea facility was set to go live in June 2022, DC Byte notes that it does not seem any development had occurred on the site as of Q4 2022.
Solis CEO John Hyun Sun was previously at Macquarie Group as an associate director focused on digital infrastructure and renewable investments.
More in Construction & Site Selection