IBM subsidiary SoftLayer has launched new Block and File storage options for its public cloud servers.
The 'Endurance' class storage scales Input/output Operations Per Second (IOPS) with capacity - and just how much IOPS per GB you will get will depend on which of the three performance tiers you choose.
Meanwhile the more expensive 'Performance' class storage allows users to specify the level of IOPS they require – anywhere from 100 to 6,000. In both cases, SoftLayer will automatically deliver the right mix of virtualized SSDs and HDDs to fulfill those requirements.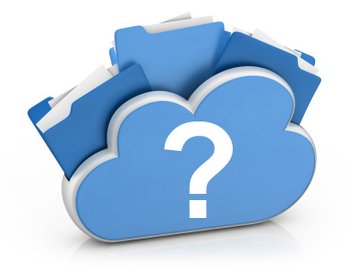 "As a customer consuming storage, I want to know the performance level that I can expect. I want to know that the performance will be there, not determined by what the neighbor beside me is doing," told DatacenterDynamics Michael Fork, storage product manager at SoftLayer.
"I don't want to deal with things like the amount of SSD cache I need. We are hiding all of that from the user, really simplifying it for them."
No two workloads are the same
SoftLayer says the new approach takes the complexity out of cloud storage management by fitting the level of performance to the workload.
With the Endurance class of Block or File storage, total performance is determined by volume size. There are three tiers on offer: the slowest delivers 0.25 IOPS per GB and according to Fork, is perfect for scenarios where only a portion of the data is active at any given time – for example email archives or departmental file sharing.
The second tier offers 2 IOPS per GB, and is more suitable for things like small databases and web applications.
The fastest Endurance tier brings 4 IOPS per GB for more demanding workloads - for example, heavily used transactional databases or analytics on Hadoop. All three tiers include automated snapshots and replication.
With the Performance class, customers can specify the exact level of IOPS that their storage must deliver, independent of volume size. It is appropriate for IT teams that know exactly what they want, permitting them to go well below 0.25 IOPS per GB or above 4 IOPS per GB.
Prices for Performance class start at $0.10 per GB and $0.12 per IOPS. The minimum order for either class of cloud storage is 20GB and it can scale all the way to 12TB.
One of SoftLayer's most important assets is the low-latency private network that connects all of its facilities. A combination of this network and new storage model could attract new users to the platform – especially those looking for simplified backup and recovery.