Singapore Telecommunications Limited (Singtel) has agreed to purchase US-based Trustwave – a privately held information security company specializing in security services for cyber threats, vulnerabilities, and compliance.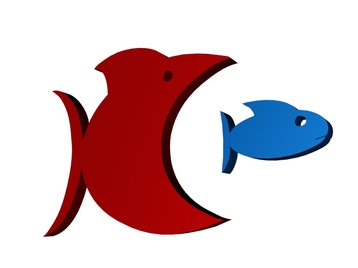 The deal, announced on 7 April, is valued at roughly $810 million, for which Singtel will acquire 98 percent of the security vendor. Robert McCullen, current Trustwave chairman and CEO, will retain 2 percent of the Chicago-based company, according to a statement from Singtel. The deal is expected to close within three to six months, pending regulatory approvals.
"The acquisition strengthens Singtel's information security capabilities and bolsters Trustwave's ability to expand its leadership in managed security services globally," noted Trustwave in a press statement announcing the deal.
"Joining Singtel will give us the ability to leverage its global presence and resources and accelerate worldwide adoption of our security solutions," McCullen commented in an open letter to Trustwave's customers. "Trustwave will continue to operate globally under the Trustwave brand without reduction in our services, technology portfolio or support," the letter added, as McCullen said he will continue as the unit's president and CEO once the deal is finalized.
Trustwave will retain its headquarters in Chicago and operate as a standalone business unit, according to the Singtel release, but it's worth noting a subtle difference in the  Trustwave release, which says it will be a "standalone unit". 
Regardless of its future plans, Singtel's purchase of the privately held security vendor means that one of Asia's largest telecom providers can now fold a host of security services into its enterprise product portfolio. The acquisition gives Singtel access to Trustwave's five global security operations centers, its SpiderLabs threat research team, and its line of security technologies. The two sides also expect the deal to give Trustwave new access to customer markets in Asia-Pacific and Europe.
"We aspire to be a global player in cybersecurity," said Chua Sock Koong, Singtel Group CEO, in a press statement. "Our extensive customer reach and strong suite of ICT services, together with Trustwave's deep cybersecurity capabilities, will create a powerful combination and allow Singtel to capture global opportunities in the cybersecurity space."