The data centers in the research campuses of Biopolis and Fusionopolis in Singapore saw their connectivity bumped up to 100Gbps, as part of a gradual increase in network speeds in the island city-state. 
Scientists at the two research centers, will get faster networks to back their work on  genomics and bioinformatics, thanks to equipment  from Infinera, but the upgrade is just one of a number of increases which have seen services in Singapore gradually shift upwards from traditional 1Gbps and 10Gbps networks, as network providers and data centers seek to use faster networks as a distinctive selling point.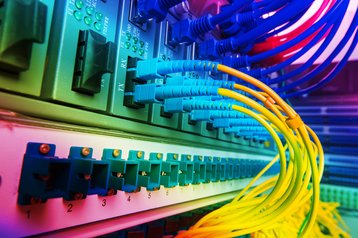 100Gbps - the new normal?
The reality is that while 100Gbps networks are hardly novel, they had been the exception rather than the rule in the Southeast Asia region when it comes to connections between data centers. Among other reasons, data center operators have been giving the pricey 100Gbps links a miss because cheaper 10Gbps links can be readily aggregated to create higher bandwidth when needed.
For example, 1-Net's Data Center Corridor which earlier this year linked up 14 other data center sites in the country offered either 1Gbps or 10Gbps connectivity. Similarly, the fiber network commissioned by Malaysia's Multimedia Development Corporation (MDeC) to link up data centers in Cyberjaya in Malaysia is based on 10Gbps connections.
Yet increasing consumption of data and third-party services is expected to represent a US$53.4 billion opportunity in the data center and cloud services space by 2018, according to analyst firm Frost & Sullivan. This means that data center connectivity will inevitably shift towards 100Gbps in order to meet increasing needs.
As it is, the increasing demand for traffic could explain the establishment of new players in Singapore such as Australian-listed dark fiber provider Superloop which has committed up to AUD$2M to connect more than 25 commercial sites in Singapore. Similarly, Epsilon in September announced that it has rolled out new fiber infrastructure that supports up to 100G connectivity.
"We see Singapore as a hub for cloud services in Asia with a growing community of data centers. It made sense to invest in fiber connectivity to more Singaporean data centers as it strategically valuable and in line with our vision for simplifying and supporting cloud services in Asia-Pacific and around the world," Jerzy Szlosarek, the chief operating officer at Epsilon told DCD.