1-Net Singapore (1-Net) and IPP Converge Data Services (IPC) in the Philippines have signed a deal to jointly offer data center services, giving both companies more data center capacity which they can offer more quickly to their customers.
The partnership will allow enterprises to run systems in both 1-Net's and IPC's facilities as they grow their businesses in the two countries, while enabling both IPC and 1-Net to gain customers in both countries with a single contract, allowing quicker deployment without the need to renegotiate service level agreements and contracts.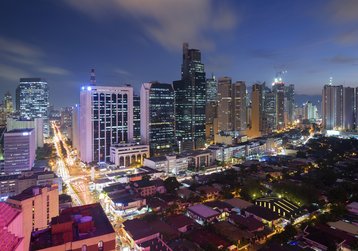 Bigger footprint
"Our partnership with 1-Net virtually expands the data center footprint of both companies. Gaining access to data center facilities in Singapore enables our enterprise customers to extend their network into the more mature market in Singapore and likewise, offers the same benefit to regional players present in Singapore who are looking to expand into the bustling Philippines economy for business expansion," said Patrick David de Leon, chief operating officer of IPC.
"We see great potential for Singapore companies to expand into Philippines given the strong growth of cloud computing adoption and increasing digitalization across the country. This partnership allows us to harness potential customers in the region to each other's data center with a standardized service level agreement. Ultimately, we aim to create a data center ecosystem to enable our customers to expand their data center deployment in our regional partners' facilities more efficiently," said Wong Ka Vin, the managing director of 1-Net.
1-Net is no stranger to regional partnerships, having added more than a dozen data centers to its Data Center Corridor initiative in Asia, and sharing its expertise with providers such as Burst Networks in Myanmar. In an interview in 2014, Wong told DCD that the Philippines has potential being one of the largest hubs for call and marketing centers as well as outsourced digital content creation.
In Singapore, 1-Net launched its new 1-Net North data center last year, which was billed as the first Tier 3 constructed data center in Southeast Asia. You can read more about how 1-Net is setting it apart from the rest here.