The Singapore Exchange (SGX) has announced that it will invest an estimated S$20 million (US$15M) to beef up its infrastructure, and address gaps in its service recovery capabilities after two outages last year.
The announcement comes after the conclusion of a formal investigation by a high-level Board Committee of Inquiry (BCOI) that was set up to independently oversee investigations, after a lightning strike resulted in a total power outage at the primary data center on November 5. Later in the year, on December 3, an unrelated software issue caused a delay in the market opening.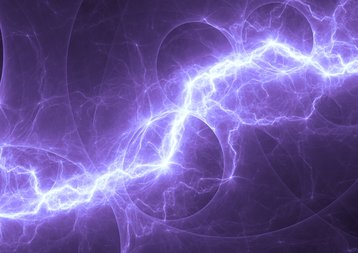 Investigation complete 
The investigation was completed earlier this year, and the BCOI report was officially submitted to the SGX at the beginning of April.
To be clear, the BCOI report pertains only to the November 5, when lightning triggered a failure which disrupted SGX for almost four and a half hours.
Finally published by SGX this week, the BCOI report offered the details of what exactly transpired that day. In a nutshell, the lightning strike caused a simultaneous power dip in both the electrical feeds from Singapore Power. This caused the emergency power system in the form of two DRUPS (Diesel Rotary Uninterruptible Power Supplies) to kick in.
Unfortunately, a faulty component in one of the DRUPS created a power scenario that saw the DRUPs systems providing different output frequencies, causing an out-of-phase power transfer in the downstream static transfer switches (STS).
The resulting power surge shut down all of SGX's IT systems and tripped a number of circuit breakers – and led to a total power outage that took hours to recover from. As we reported at that time, the Exchange could not use its secondary site due to fears that its data might not be synchronized.
In view of the findings, the Monetary Authority of Singapore (MAS) has issued a reprimand to SGX for the November 5 lapse, as well as the second software-reltated event in December.
SGX has accepted full responsibility for the outage incident, and accepted BCOI's recommendations to eliminate the root cause of the power outage. Aside from the investment to improve and strengthen its technology infrastructure, SGX will also contribute S$1 million to the Investor Education Fund used to fund educational programs.
The Monetary Authority of Singapore (MAS) said in a statement that it will monitor and verify that the remedial measures are implemented satisfactorily through an independent expert. Until that happens, SGX will not be allowed to increase fees for the securities and derivative market.