Police from Germany, France, and Holland have conducted raids on multiple data centers in a "crackdown" on an illegal hosting site.
On October 16, numerous homes and businesses were raided in the German town of Aachen, and across several federal states, while further raids also took place in France and at an unnamed Dutch data center.
Share-online.biz, the largest file hosting site in Germany, was taken down in raids led by Cologne prosecutor Christoph Hebbecker and the Cybercrime Nordrhein-Westfalen (ZAC NRW) division. The action took place only a couple of weeks after a data center 160km (100 miles) away, in a former NATO bunker in Traben-Trarbach, was raided for allegedly hosting illegal sites.
No arrests yet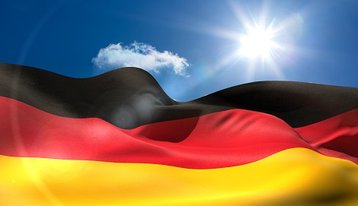 According to a statement by ZAC NRW, no arrests have been made but three suspects aged between 40, 48 and 54 are alleged to have operated the site. Investigators say the main suspect is the 54-year-old, an Aachen local, who rented vast amounts of server space from the Dutch data center since 2010 - most recently in the double-digit petabyte range.
The website was supposedly headquartered in Belize but a search of its IP address suggests the site may have been located in the Berlin area.
Share-Online.biz has millions of files hosted on 700 servers, and the site was visited six to ten million times monthly. The website shared copyrighted movies, adult films, and music. Offering faster downloads to premium customers, users could buy access to Share-Online.biz with prices ranging from €10 ($11) for 28 days and €40 ($44) for six months.
Police say the revenue generated by share-online.biz could be as high as €50m ($56m).
Pirates beware
Both the upload and the download of pirated material is a criminal offense under German copyright law. Offenders can face imprisonment of up to three years or a fine - If the perpetrators act commercially or for profit they can face up to five years.
According to the Cologne prosecutor Christoph Hebbecker, the prosecution is so far only against the alleged operators of Share-Online.biz. However, Hebbecker expects further investigations: "We'll see if we can identify uploaders and possibly downloaders as well," he told Der Spiegel. "The focus is on the top uploaders. In the case of Share-Online.biz "as a rule" both uploads and downloads of users are offenses." (translated)
The copyright watchdog, the Society for the Prosecution of Copyright Infringement EV (GVU), helped by providing data and analysis. Evelyn Ruttke, managing director of GVU, said: "For the first time, file hosting operators are the focus of a criminal copyright procedure because they use portal pages and forums such as DDL-Warez and Boerse.
"On November 2011, employees of an Internet advertising agency were convicted for aiding and abetting copyright infringement, the authorities now raise the same charge against those responsible for Share-Online as a business partner of large illegal download and streaming portals." (translated)
Update: DCD has confirmed Share-online.biz was hosted by OVH.
A spokesperson said: "Indeed, the shutdown from Share-online.biz results from the cooperation of the French, Dutch and German authorities.
"We cooperated with them to allow the cut of our services on some of our servers, rented by another company whose client was Share-online.biz.
"As a responsible cloud provider, OVHcloud is keen to ensure our infrastructure is not used for illegal ends.
"Since we operate multi-locally, we are strongly committed to respecting local regulations that apply to our various locations. With this in mind, we believe that cloud infrastructure providers cannot be arbiters of morality.
"Tackling the challenge of illegal content should remain a legal question, with the appropriate players and processes. Therefore, if organizations are not violating our terms and conditions or breaking the law, we may not take down their services."