Two weeks ago, a wayward anchor cut three submarine cables in the English Channel, disrupting Internet services to a small archipelago off the French coast of Normandy.
DCD readers in the Channel Islands will be pleased to learn that the cables have been repaired and are now fully operational.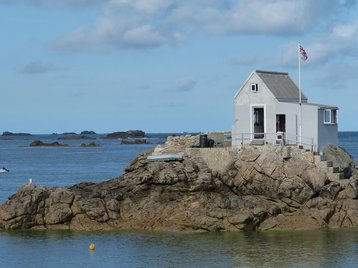 Netflix and channel
Specialist cable repair ship, the Wave Sentinel, was brought in to fix the first cable last week, but was then recalled to help with an unrelated fault about 100 km away. The Pierre de Fermat was brought in to fix the two remaining cables this weekend.
"This was an unprecedented event and BT worked diligently with the repair organization and its agents to repair the submarine cables within a very tight timescale," telecoms companies JT, Sure and BT said in a joint statement.
"This incident demonstrates why investments in multiple links to the UK and France are so important to the Channel Islands. The islands rely on connectivity, which we were able to maintain in the most difficult of circumstances through collaboration and coordination of all three parties."
Submarine cables, which are responsible for transferring the vast majority of Internet traffic between continents, are susceptible to occasional disruption. Sometimes anchors are at fault, other times it is earthquakes, or sharks.
Or, in the case of a narrowly avoided disruption in Egypt, intentional sabotage could be to blame. In 2013, three scuba divers attempted to cut a Telecom Egypt cable, but were caught in the act.