A new Tier III data center has opened in Diamniadio, Senegal, in the same region as the country's capital, Dakar. 
The facility was built by SenConnect for the country's biggest telco, Tigo, both of which are subsidiaries of Millicom, itself a part of Swedish investment group AB Kinnevik.
West African hub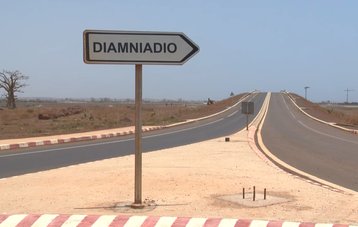 Tigo owns a fiber optic network spanning 1000km (620 miles), which the company's CEO Hichem Andaloussi says can link "any location in the country" to its new data center. The company owns another data center in Chad, a modular facility designed by pre-fabricated data center specialist Flexenclosure. 
The site in Diamniadio was purposely developed to ease network congestion in Dakar. It is located in close proximity to the upcoming $120 million digital park to be built by the Senegalese government.
The data center has been Tier 3 Design certified by the Uptime Institute.
"The President wants to make Senegal a digital hub […] We are counting on partnerships with the private sector, and from this perspective, Tigo's investment deserves our encouragement. Senegal cannot grow without technology," said Abdou Aziz Tall, a Senegalese Minister.
"We congratulate Tigo for the quality and the precision of the work it has achieved," said Phil Collerton, Uptime Institute's EMEA managing director.
"By meeting the criteria set out in our topology, [Tigo] is the ideal candidate to store enterprise data and IT infrastructure, may that be locally or internationally."