The SEA-ME-WE 3 cable, which connects Australia and Asia, has broken for the second time this year. A repair ship has been scheduled and the fix might be complete in January. 
The cable broke about 1,000km from Singapore, according to the Vocus site,  which would put the break in the region of Jakarta.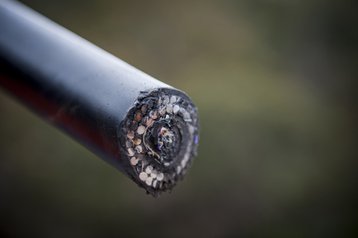 More latency 
"Customers can expect to see increased latency to Asian destinations until this link is restored," warned Vocus. The SEA-ME-WE (South East Asia - Middle East - Western Europe) is the world's longest submarine fiber system, and one of the oldest, installed by France Telecom and China Telecom in the 1990s, and opened in 2000. It is now part-owned by Australia's Vocus Communications.
A repair ship has been assigned to the job and - if the weather is fine and the relevant permissions come through - the break should be mended by January 9th, 2018.
Owing to its length and age, disruptions to the work of SEA-ME-WE 3 are fairly common. As well as break in the South China Sea in August 2017, it also suffered a cut in December 2016, a troublesome break in September 2015, which took months to fix, as well as previous outages in 2014 and others before.
Other cables have been installed to provide more bandwidth to meet growing demand: SEA-ME-WE 4 and SEA-ME-WE 5 opened in 2005 and 2017 respectively.  
At the same time, Vocus and Alcatel Submarine Networks are building a replacement for the Australia-Asia section of SEA-ME-WE3. The Australia Singapore Cable (ASC) is due to open in 2018.