Software-defined networking (SDN) startup Pluribus Networks, which aims to virtualize switching, has won an extra $50 million in funding. The new series D investment brings its total backing to $95 million.
Founder and Pluribus CTO Sunay Tripathi has invented a way to make every switch shares its state and configuration with its peers, using a distributed operating system that brings them all together. A network hypervisor – Netvisor – can span multiple switches so that all the switching hardware in a data center can be addressed as one device. This makes it much easier to configure switches to match the needs of any application, The resulting configuration efficiencies could create huge savings in time and money, according to Tripathi.
The virtual switching hypervisor is part of the move towards software defined data centers, where inventors find ways that storage and networking can be shared in resource pools to be used by applications.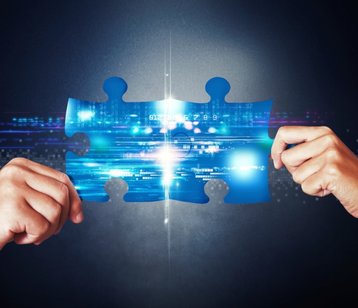 There's gold in SDN
"These are areas where people don't mind paying good money," Tripathi said.
Pluribus differs from other SDN startups, which typically follow the OpenFlow SDN standard and seek to separate the data plane from the control plane. Tripathi argues that the centralized SDN controller should not be separate from the switch.
Though it departs from conventional SDN, it will be just as compatible with OpenStack, says Tripathi. Users should be able to connect the Netvisor hypervisor with the OpenStack controller and vice versa. When the OpenStack controller calls for the overall system to create a virtual load balancer or similar virtual appliance, "all of that gets extenuated on the switch hypervisors," he said.
Pluribus Networks currently sells hardware appliances along with its new network hypervisor. However, most of its revenue is generated by the applications it sells on top of its hypervisor. These allow managers to analyze, secure and monitor all the networking information that the hypervisor captures.
"Pluribus is one of the few companies in the IT infrastructure space that has taken a platform approach to deliver on the promise of SDN network programmability, operational simplicity and unification of the economic model of computing and networking," said Kittu Kolluri, general partner at investor NEA.
"The sea has changed and CIOs are turning away from endless hardware upgrade cycles to a software and network-application-centric view," said Kumar Srikantan, CEO of Pluribus Networks.