Atos Group intends to sell its EcoAct environmental consultancy to Schneider Electric, for an undisclosed sum.
The two companies are in "exclusive negotiations" towards a sale, which would divest Atos of what it describes as a non-core asset. The two companies then plan to set up a strategic partnership for decarbonization projects.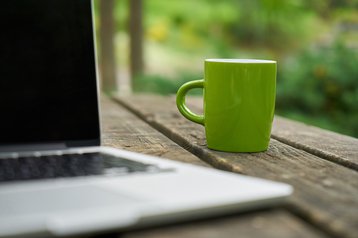 It's a turnaround for Atos, which only acquired the French carbon reduction consultancy EcoAct three years ago in 2020.
EcoAct aims to help companies make a net zero transition, including planning and forecasting to carbon offsetting, and its purchase by Atos was seen as the first sign of large digital services companies starting to acquire partners in environmental consulting. EcoAct now employs 400 people and turned over €70m last year, but Atos is selling it off to focus on more core aspects of its business.
A year ago, on June 14 2022, Atos announced a plan to divest all its non-core businesses. This deal, when finalized, will complete that.
Atos is hanging on to its own digital Net Zero Transformation practice, which is part of its Eviden cloud transformation business, and plans to cooperate with Schneider in projects that help customers to move towards net zero. Atos itself plans to achieve net zero carbon emissions by 2039.
"We are very pleased with this proposed transaction, after which we would have secured more than 100 percent of our divestment program and delivered on our commitment," said Diane Galbe, senior executive vice president for Atos. "Thanks to this future partnership with Schneider Electric we look forward to developing leading-edge offers to accelerate customers' journeys to NetZero."
Stuart Lemmon, global head of EcoAct, commented: "I am excited for EcoAct to potentially join Schneider Electric and to continue to grow our ability to lead clients through challenges at the heart of the energy and resource transition. I believe this transaction could provide fantastic opportunities to our talented and passionate 'EcoActors' and look forward to the promising future ahead."
Steve Wilhite, president of Sustainability Business at Schneider Electric said: "Demand for sustainable goods and services is rapidly increasing as businesses navigate the challenges posed by climate change, the energy crisis, and investor and regulatory pressures. The solutions to these challenges are complex to navigate."
The deal hasn't happened yet, and is subject to consultation with employee representative bodies of Atos and Schneider Electric, regulatory approvals, and getting an agreement signed. All that should happen by the end of the year.