Sabey Data Centers' Integrate Quincy is suing Grant County in Washington over its property taxes.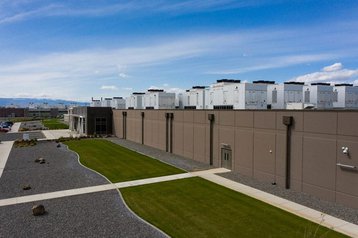 The company claims that it has paid $3.3 million in county taxes under protest over the last two years, representing nearly $2 million in surplus charges which the company is now requesting be refunded.
Integrate Quincy says that the tax appraisal recorded by the Grant County assessor's office was unfair. In total, the assessor's office judged the company's data centers' value at $239 million in 2020 and $237 million in 2021, but Intergate Quincy argues the properties were actually valued $132m and $123m, respectively.
The case was delivered earlier this week to the Douglas County Superior Court, but Grant County has yet to respond.
The data center in question is the Sabey Data Centers facility in Quincy. The facility has recently been undergoing expansion works, with two new buildings nearing the finishing stages of construction. The company broke ground on the 70MW expansion in February 2022.
The company has a total of six data center campuses across the US in Seattle, Austin, Ashburn, and New York City, the latter of which was recently awarded the 'ugliest building' title in the city through sentiment analysis.
Sabey isn't the first to sue Grant County over tax disputes. In 2019, H5 Data Centers sued the county over a $116m data center assessment after the company only spent $36.1 million on the property.
More in Business Operations