Sabey Data Centers has officially announced a new data center campus in Round Rock, Texas.
The 72MW campus will span 40-acres and comprise two buildings. Site preparation has commenced, and Sabey will break ground on the new data center campus in June of 2022 with a target Ready for Service Date of Q1 2023.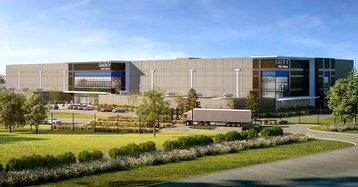 "This is an exciting time for the entire Sabey organization," said Tim Mirick, chief revenue officer of Sabey Data Centers. "The Austin region has everything our customers are looking for: a vibrant and growing technology hub, a thriving, diversified economy, and a high quality of life. We are eager to offer our award-winning service, lowest-cost power, and market-leading total cost of ownership to companies considering Texas for data center expansion."
Round Rock officials first announced Sabey was coming to the Austin area in February 2022, saying the company intended to demolish the old Sears Teleserv building located at 1300 Louis Henna Blvd.
"We look forward to welcoming Sabey to Round Rock, which continues to grow as a technology and innovation hub," said Craig Morgan, Mayor of the City of Round Rock. "This project represents a substantial investment in the location of the old Sears Teleserv building and will result in high-paying jobs in our community."
The Sears building currently occupying the site was built in 2003. The 139,500 sq ft property sits on a 17-acre plot. The site was a Sears call center operated by parent company Transform SR LLC (aka Transformco) and was closed in late 2020.