A new data center is to be built in Russia's far eastern Primorye region.
The VEB.RF State Development Corporation, the Corporation for the Development of the Far East and the Arctic, and data center firm Key Point have entered into a cooperation agreement build a Tier III data center in the Nadezhdinskaya Advanced Development Zone in the Primorsky Territory.
Sat on a two-hectare plot, the 9MW facility will consist of three modules of around 440 racks each, totaling around 1,320 commercially available racks. The first module is due to come online in 'mid-2022.' The total cost of the project is estimated at 1.8 billion rubles ($24.7m).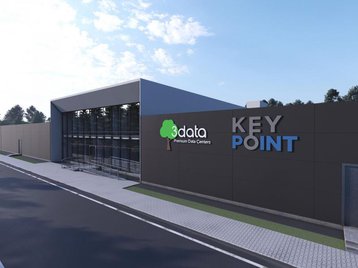 "This is a project for the construction of the first commercial data center of the international level in the Primorsky Territory," said deputy chairman of VEB.RF, Artyom Dovlatov. "Its implementation will create advanced infrastructure, including for the operation of foreign companies in the Far Eastern Federal District."
Founded in 2007, VEB.RF is a Russian state development corporation that finances large-scale projects in Russia and operates a number of funds.
Primorsky (officially knowns as Primorsky Krai, and informally known as Primorye) is located in the far east of Russia on the Japanese Sea and borders North Korea. The city of Vladivostok is the administrative center of the region, while Nadezhdinsky District is located towards the south.
"The investment support of VEB.RF will allow us to keep up with the planned pace of launch and development of the data center, which, in fact, is one of the key success factors for the expansion of digital solutions into the regional economy," says Key Point CEO Evgeny Virtser.
"From our side, everything is ready to start the construction of the facility and fulfill their obligations to the first customers, who are already showing interest in placing their computing and telecommunication resources on the basis of the Key Point data center being created. It is no coincidence that the data center has already received the unofficial status of a digital beacon of the Far East."
Key Point is a franchise partner of Russian data center firm 3data specifically set up to build and operate the data center campus in Primorsky. The general designer and general contractor of this project is Free Technologies Engineering.
Last year 3data launched a commercial data center in Siberia in the city of Omsk. Built in partnership with local firm Osnova Data Net, the 1,000 sqm, 1MW facility has room for up to 137 standard racks. The company also launched its second Moscow data center earlier this year.
Russian telco MTS operates a data center in Vladivostok.
More in Construction & Site Selection