Data management startup Rubrik has got $10 million funding for its plans to revolutionize backup. 
Describing the backup and recovering space as "under-innovated", the company proposes to dislodge the established approach of specialized backup software, replacing it with an integrated approach that combines web services with the rest of enterprise data management.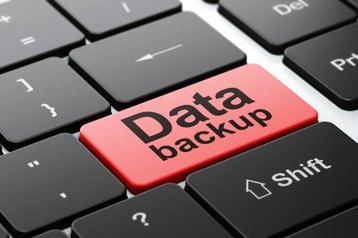 Time machine
Rubrik's CEO (and Lightspeed venture partner) describes the approach a "time machine", using web approaches, so customers can manage their backup and recovering across private and public clouds.
"For years IT has been forced to stitch together legacy pieces of infrastructure to manage data through the application lifecycle, from recovery to provisioning production replicas for DevOps," said Sinha, explaining that the Rubrik time machine will deliver "live data and seamless scale in a hybrid cloud environment."
The firm has talent from Google and Oracle. Vice president of engineering Arvind Jain is a former Google engineer who also was founding engineer at Riverbed Technology, while the architect is Soham Mazumdar, built Google's disk-based search index. The CTO, Arvind Nithrakashyap, also co-founded Oracle Exadata.
The funding comes from Lightspeed ventures, along with some angel investors who should know the storage world:  John Thompson, Mark Leslie and Frank Slootman, the former CEOs of Symantec, Veritas and Data Domain respectively.