Canadian mobile operator Rogers Communications has rolled out its 5G network to every train station across Toronto's subway system.
In an announcement, the telco said that its 5G service is available across the TTC subway system, along with the tunnel of the Vaughan extension between Sheppard West and Vaughan Metropolitan Centre stations.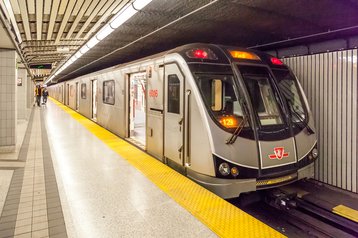 Rogers first launched its 5G service on the TTC in August.
Since its launch, customers have used more than 411 terabytes of data, said Rogers, which added it has started the multi-year build of 5G network across all remaining tunnels.
"I'm thrilled that our team has completed the upgrade of the legacy network well ahead of schedule," said Ron McKenzie, Rogers CTIO. "We're now transitioning to the next critical phase of the project, expanding 5G coverage to connect the remaining 36 kilometers of track."
Earlier this year Rogers acquired BAI Canada, which enabled the telco to build out a 5G network to cover the entire Toronto subway system.
BAI Canada, which was the Canadian arm of BAI Communications, holds the exclusive rights to build the Toronto Transit Commission's (TTC) wireless network.
In the UK, BAI Communications (now Boldyn Networks) is playing a similar role in delivering mobile services to underground train stations, as it's working with Transport for London to deliver 4G and 5G mobile services across the entire London Underground network.