The UK government plans to spend up to £100 million (~$126.3m) on artificial intelligence (AI) chips.
Government officials are in conversation with Nvidia, AMD, and Intel about acquiring equipment for a national AI Research Resource, all as part of Prime Minister Rishi Sunak's plans to make Britain a leader in AI.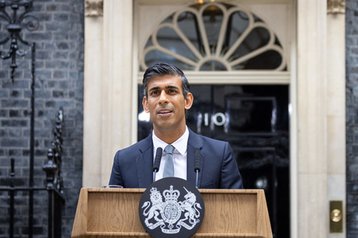 The project is being led by UK Research and Innovation, which, according to The Telegraph, is reportedly ordering 5,000 GPUs from Nvidia. For context, the generative AI system ChatGPT was trained on 25,000 Nvidia chips.
The AI Research Resource is expected to be operational by the summer of 2024.
The comparatively small investment by Sunak has not gone unnoticed by other ministers, with civil servants encouraging MP Jeremy Hunt to allocate more money to the task in order to match the government's AI ambitions.
In March of this year, Sunak announced plans to invest £800m (~$950m) in a new supercomputer and £370m ($440m) in funding for AI research and the establishment of a new quantum computing research center. A review conducted at the time found that the UK currently has only a 1.3 percent share of the global compute capacity, and does not have a system in the top 25 of the Top500 list of most powerful supercomputers.
UK government officials are also weighing up the merits of a publicly-funded language model similar to ChatGPT for deployment in public services.
A Government spokesman said: "We are committed to supporting a thriving environment for compute in the UK which maintains our position as a global leader across science, innovation, and technology."
The UK government is hosting an AI Safety Summit in November 2023 which will host academics and executives from AI companies including Google's DeepMind, Microsoft, Open AI, and Anthropic at Bletchley Park, home to codebreakers in WW2.