Multi-Tenant Data Center (MTDC) leasing in the US increased by a quarter between 2015 and 2016, marking a historic high for the industry, according to a report from consultancy North American Data Centers.
Rapid growth was encouraged by demand from large customers like Microsoft and Oracle, as well as heightened activity in Northern Virginia and Chicago markets.
As a result of large increases in data traffic, more subsea cable was laid around the US during 2016 than the last five years combined.
The report anticipates that construction in key US cities will be met by strong leasing activity in the first half of 2017.
Build for tomorrow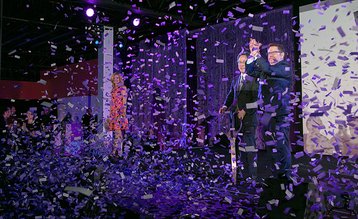 According to the report, just four metro markets - Santa Clara, Ashburn, Dallas and Chicago - were responsible for 80 percent of the overall 2016 MTDC leasing in the US. However these key markets have only seen a 20 percent increase in turnkey space and space under construction, leading to concerns about future supply.
The report noted that large cloud providers have been shifting from speculative leasing to pre-leasing during the past 15 months, something that benefitted the MTDC market.
Chicago was among the most active data center hubs in the US in 2016, with colocation providers including CyrusOne, T5, EdgeConneX and Digital Realty all announcing new facilities for the region.
There were also new data center projects announced in Quebec and Toronto – and considering the declining price of the Canadian Dollar, these could represent a viable alternative to some markets in the US.
One of the more intriguing findings of the report concerns an increase in supply of less resilient data centers –North American Data Centers expects that this trend that started in 2016 will continue for the foreseeable future.