An unknown company has plans to turn a Christian Fellowship Church into a data center campus, according to Data Center Frontier.
Located in Loudoun County's data center and connectivity hub, in the Beaumade Circle, the non-denominational church is a 200,000 sq ft (18,580 sq m) building sat upon a 22-acre property, adjacent to eight Equinix facilities, as well as a DuPont Fabros development.
The separation of Church and Data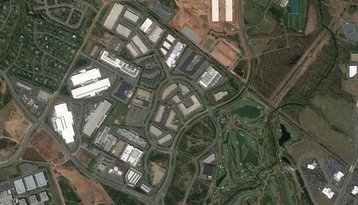 Prior to the offer, church officials were said to have had plans for $5m worth of renovations, but by selling and relocating elsewhere, the organization will have enough liquidity to afford to build a new facility nearby, with fewer servers and more people. 
Church Pastor Brian Bales reportedly told church members that the offer was "unparalleled in Loudoun County history," though he did not disclose the exact sum of the deal.
Northern Virginia is a hotbed for the data center industry. In the first half of 2017, new leasing supply reached 52.2MW, with 119MW of new developments underway, including 76MW likely to come online before the end of the year. 
Though it is unclear whether the data center developer will use the existing building on site, it would not be the first time a data center has been built in a church. 
For instance, Schneider Electric has installed an edge data center - which it calls a micro data center - inside the Sagrada Familia in Barcelona. 
Also in the Catalan capital is the Barcelona Supercomputing Center, which holds the MareNostrum supercomputer. 
And yet another example is the Internet Archive (best known as the The Internet Wayback Machine Archive, a non-profit comprehensive digital library) headquarters, which are built inside the Christian Science building in San Francisco's Richmond District.