Raxio Data Centre Ltd is planning to build a data center in the Ugandan municipality of Kira, set to become the country's first Tier III facility.
According to the Daily Monitor, Raxio, a subsidiary of US greenfield investment firm Roha, is funding the project. The building is being designed by Future Tech, a UK-based firm specialized in data center developments.
Additionally, Ugandan architecture firm Symbion has been hired to oversee the facility's structural and civil design.
Namanve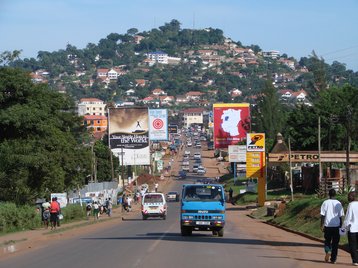 The data center will be built in the Namanve Industrial and Business Park, in an area to the east of the Ugandan capital.
The largest business park in the area, the Kampala Industrial and Business Park, is a 2,200-acre development was created by act of parliament in 1997, and subsequently launched by the Uganda Investment Authority in 2009 to encourage the country's industrialization efforts. According to the Uganda Investment Review, in 2016 there were more than 80 projects under construction in the park.
More recently, the Ugandan finance minister had been forced to expulse investors – many of which, the Daily Monitor reports, were senior government officials - from the KIPB, after it became obvious that the land was being used for speculation.
The data center, which is due to launch in less than a year, will be used as a disaster recovery site. At full capacity, the facility will be able to house up to 400 racks and support loads of up to 1.5MW.