American data center specialist Raritan is spinning off its data center infrastructure management (DCIM) business as a separate entity called Sunbird Software.
The decision was made by the company's future owner, French industrial giant Legrand, which is set to complete its acquisition of Raritan over the next two months.
The separation will enable the new company to more thoroughly focus on the growing DCIM market and quickly increase its sales and customer service operations.
Believing the hype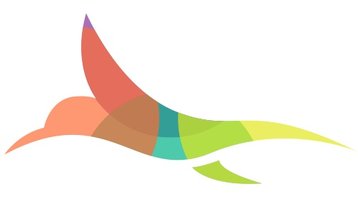 Raritan has three core businesses: power management, which includes hardware like PDUs, remote server management tools like sensors and KVM switches, and DCIM – the latter having around 850 customers worldwide.
Following the separation, Raritan will continue to focus on hardware. Meanwhile Sunbird will court the DCIM market as an independent entity, while maintaining a strong commercial relationship with its parent.
Herman Chan, current Raritan SVP of marketing and general manager of the DCIM division will become president of Sunbird Software. Ching-I Hsu, CEO of Raritan, will continue to led the company he founded in 1985.
Raritan says the split will enable the two businesses to compete more effectively in their respective markets and optimize their respective business goals, engineering initiatives and capital requirements.
The spin-off will be finalized following the successful closure of the Raritan-Legrand transaction. Until such time, Sunbird Software will continue to operate as part of Raritan.
The concept of DCIM, a single software platform to rule all physical aspects of the data center, is not new. Such solutions are advertised as being able to improve data center energy efficiency, asset, capacity, and aid operations management, but this approach has been widely criticized for not meeting inflated expectations.
In the past 18 months however, we have seen something of a resurgence, with several vendors claiming that DCIM has matured and is finally ready for prime-time.
According to Rhonda Ascierto from 451 research, commercial off-the-shelf DCIM applications have penetrated no more than 15 percent of 3MW+ data centers, though she thinks the actual level of interest is higher, with regular announcements of pilot deployments.
Recently published research from DCD Intelligence confirms this view, with many more businesses deploying DCIM in 2014 than the year before.
If you are interested in learning more watch our free webinar on "Designing Flexibility into your Data Center Power Infrastructure".