Rakuten Symphony has announced a leadership reshuffle following the sudden departure of CEO Tareq Amin earlier this week.
The company, which is a subsidiary of Rakuten Group, has appointed company founder Hiroshi 'Mickey' Mikitani as its representative director, chairman, and CEO, and Sharad Sriwastawa as its new representative director and acting president.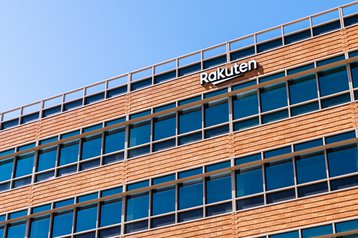 The reshuffle is effective immediately.
Amin's exit from the company was confirmed by himself in a LinkedIn post.
"After considerable reflection and deliberation, I have made the decision to step down from my role at Rakuten. This decision, while not easy, is one I believe to be right one," said Amin, who spent nearly four-and-a-half years at the company.
"I have always pursued my passions and lived my dreams. In any role I have taken, I have put my heart and soul into achieving business goals and objectives. This does not come without hard work and sacrifices. And now, as I embark on this new phase, I am eager to channel my energy and attention towards creating cherished moments and nurturing bonds that matter most in life – my children."
Amin has overseen Rakuten Symphony's Open RAN push during his tenure, which has seen the company open an Open RAN center in the UK, and deploy its Symware Open RAN distributed Edge product across Japan.
Sriwastawa has been tasked with continuing the company's Open RAN push, said Rakuten in a statement.
He joined the business in September 2018, before taking the role of chief technology officer in March 2022. He's also served as the head of connectivity platforms at Rakuten, where he worked on constructing and industrializing cloud-native RAN.
Prior to joining Rakuten, Sriwastawa has held positions such as vice president of Airspan Networks Holdings, national head of 3G at Reliance Communications, and Northeast regional manager for T-Mobile USA.
Hiroshi Mikitani founded eCommerce company MDM, Inc in 1997, with the company renamed to Rakuten in 1999.
More in Workforce & Skills