RagingWire Data Centers has opened its second data center in Ashburn Virginia, aimed at wholesale customers. Some 600 guests showed up for the opening ceremony, which doubled RagingWire's presence in the largest data center location in the US. 
Ashburn Virginia makes up some 20 percent of the US data center market, accoridng to a February 451 Research report, with big players such as Amazon taking advantage of the areas's fiber connectivity. RagingWire is a  subsidiary of NTT Communications, the Japanese telecoms firm with a fast-growing data center arm.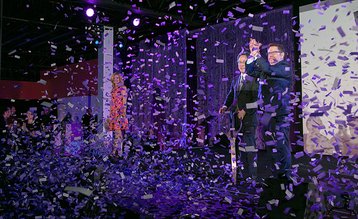 Must-have location
"Ashburn has become a 'must have' location in the data center portfolios of enterprises seeking to maximize application performance," said George Macricostas, founder and chief executive officer of RagingWire. "We designed our new VA2 Data Center and our Ashburn Data Center Campus to be a preferred computing site for the top companies in the world."
The Ashburn VA2 facility, announced in 2014, has 140,000 square feet (13,000 sq m) of data center space and 14MW  of critical IT power, intended for large-footprint deployments. It has seven turn-key vaults as well as flexible colocation configurations desgined for wholesale buyers. There are private suites at 1MW or 2MW, as well as multi-rack cages. The secure site has conference rooms and a customer lounge, and includes 10,000 square feet of office space. It's connected by fiber tp tje adjacent RagingWire Ashburn VA1 data center, making a campus of 290,000 square feet (27,000 sq m) and 28MW.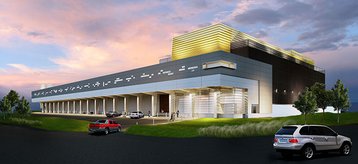 The ceremony featured multi-media journalist Peggy Fox, RagingWire president Douglas Adams, NTT's Katsumi Nakata and Bobbie Kilberg, president of the Northern Virginia Technology Council (NVTC).
RagingWire has nearly  million square feet of data center space in the US, 680,000 of which are at its 53MW Sacramento campus. The expansion continues, with RagingWire working on a new 1m sq ft facility in North Texas. 
NTT now has around 140 locations under its Nexcenter brand of data center service.