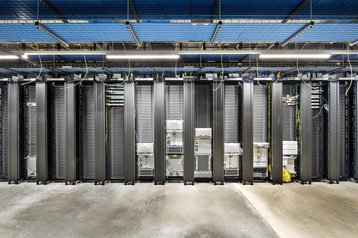 Rack 'em up
"I am excited to be able to bring this new Rackspace data center online to serve our fast-expanding German customer base," Rackspace's DACH region head Alex Fuerst said.
"We're experiencing strong demand from DACH-centric customers, as well as US and EMEA-based multinationals who are looking for managed private clouds and hosting environments, along with managed cloud services and expertise for AWS and Azure in continental Europe."
He added: "This data center will strengthen our multi-cloud capabilities on the European continent and pave the way for us to achieve our goal of becoming the leading managed cloud provider in Germany, Switzerland and Austria, which is already our third largest international market."
The plans for Germany follow those of several cloud companies who have decided to open in the region due to strict data residency laws that require a lot of data to be kept within the country.
"With the opening of our data center in Germany, we can provide the highest level of availability, security, performance and management, and also help our customers address data protection requirements by providing them with multi-cloud deployment options," Fuerst said.
Once the Frankfurt facility comes online, Rackspace will operate 12 data centers worldwide, including in Hong Kong, Sydney, Dallas, Chicago and Ashburn.