Managed cloud provider Rackspace has 300 support engineers available to manage Amazon Web Services (AWS) public cloud installations, it announced at the Rackspace Solve event in London last week.
Demand for AWS cloud support has ramped up rapidly since Rackspace announced it in 2015, and customers are lining up to use Rackspace's Microsoft Azure cloud support, also announced last year. But the company has no immediate plans to support Google Cloud, as it chooses the public clouds to work with based on customer demand, executives said.
Bleeding edge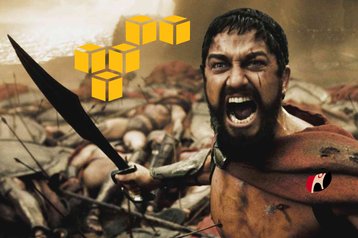 "We support all the leading public clouds," Rackspace CTO John Engates told DatacenterDynamics. Google is not on that list, he said, because not enough people have asked for it: "Google is emerging and evolving, but it's not leading the market. It's at the bleeding edge in terms of new technologies, but it doesn't have a good track record in the enterprise. That might change under [former VMware CEO] Diane Greene, but it's playing catch-up.
If demand does change, Rackspace will be able to switch on support for Google Cloud quickly, in the same way it did with Azure and AWS, said Engates. The company already has people tinkering with the Google public cloud, and could turn that into full support quickly. 
Rackspace originally hoped that an OpenStack open source public cloud would compete against the AWS cloud, but last year accepted that the two are different and despite its ease of use AWS is a huge opportunity for technical support. Rackspace is now an AWS reseller, audited as an AWS Managed Service Provider and AWS DevOps Competency partner in the Amazon Partner Network (APN).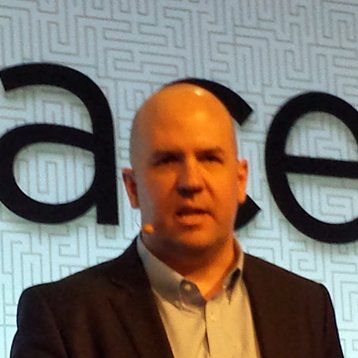 Where are your experts?
Engates' keynote at Solve majored on the difficulty of finding cloud engineers: "Who are your experts?" he began. Half an hour later, he surprised no one by conculding "We are your experts."
The open source OpenStack platform may not be taking over from AWS, but it's clearly well established in multi-cloud environments, said Frank Weyns, Rackspace's director of OpenStack, drawing a parallel with Linux, which is invisible to end-users, but runs all the Internet's services. 
Weyns dismissed fears that OpenStack might be fragmenting, pointing out that there are only four major distributions, each with its own distinct market. Rackspace's distribution is for those that want "fanatical support," naturally, while Red Hat's one is certified for Red Hat's financial customers. Canonical's distribution is for those that want to buld and support their own stack using a free OpenStack, and the Mirantis version is for vertical markets wanting a customized version, said Weyns.