It's been a tumultuous week at Rackspace. On Wednesday, the company appointed Joe Eazor - who worked with former CEO Taylor Rhodes and interim CEO Jeff Cotten at EDS in the 1990s - as its chief executive. And yesterday, the company made public its decision to buy enterprise application management platform TriCore solutions.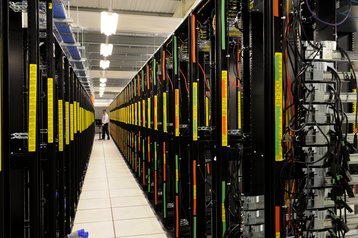 Changing with the times 
Like Rackspace, TriCore provides managed infrastructure services, but it also does consulting, outsourced IT services, and delivers managed applications from vendors such as Oracle and SAP, used for business analytics, Enterprise Resource Planning (ERP) and data integration; the latter being the main resource Rackspace wishes to gain from the purchase, as it can scarcely compete with major cloud hosting companies anymore.
In 2013, the company's share value dropped by 60 percent as public cloud providers seized a growing share of the managed infrastructure market. Rackspace was then sold to Apollo Global Management for $4.3 billion and has since been going through an internal restructuring process to reduce costs. Acquiring TriCore will mean the company can offer more comprehensive services at enterprise level.
An internal survey of Rackspace employees reportedly found that 70 percent of sales staff lost at least one potential customer in the past year due to not being able to offer services like those supplied by TriCore. Jeff Cotton said "customers are asking us to move further 'up the stack' by expanding our managed application capabilities." 
"TriCore's services are among the best in that space and are highly complementary to ours. They will help enable us to deliver more of the services that our existing customers need, while opening the door to new opportunities across the globe."
The acquisition is expected to be finalized in June. TriCore will continue to operate from its base in Norwell Massachusetts, and keep its employees in Pennsylvania and India.
TriCore CEO Mark Clayman stated that "TriCore and Rackspace are a great fit in terms of our cultures and we offer complementary services."
"We've worked for 18 years to develop our delivery expertise, create value for customers, and win their trust and loyalty. We are extremely excited to join the Rackspace team and leverage its brand and industry reach to continue to expand our offerings."