Real estate investment trust and data center services provider QTS is expanding its data center campus in Dallas, adding 32MW of power capacity to the 54-acre site launched in 2014.
But rather than building a custom facility from the ground up, the Kansas-based company will deploy data center modules designed in collaboration with Schneider Electric.
Schneider's cloud and service provider director Jason Walker said this approach will allow for "consistent high levels of service and ever-improving speed to market."
Modular future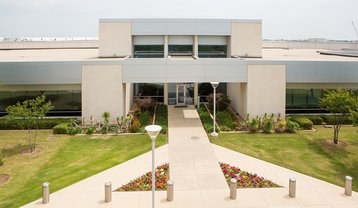 Schneider has been designing and manufacturing prefabricated data center modules complete with IT, power, cooling equipment, and DCIM suite, for several years. The company also launched itself into the edge with the release of self-contained micro data centers.
Last year, QTS began offering 2MW 'HyperBlocks', which it said can be installed in 120 days or less, and deployed one at its Irving data center.
Justifying the use of modular construction for the Dallas expansion, the company cites changing customer requirements, confirming that the practice is here to stay: ultimately, it says, the model will be rolled out across all of its data center locations.
Aside from leased and partner facilities, QTS has 12 of its own data centers, all of which are in the United States.
QTS' director of strategic procurement, Nathan Hazelwood, said: "When it came to looking for the ideal partner, we wanted a relationship that was more than just transactional – from the start, we were able to have open dialogue with Schneider Electric about our broader goals and mutual intent for the data center market."
"Working with Schneider Electric, we've moved through designing, building, modifying and scaling our model to expedite the standardization process, and in turn, have accelerated speed to market for our customers, most recently with the Dallas expansion."