French startup Qarnot, which develops specialized servers designed to heat commercial and residential properties, has created a new device for cryptocurrency mining.
Each QC-1 'crypto-heater' features two AMD Radeon RX580 GPUs and is controlled with a mobile app.
Its creators say the device can simultaneously produce heat and earn money from Blockchain transactions.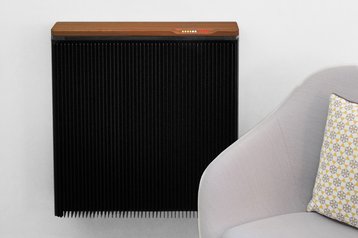 Hot money

Established in 2010, Qarnot develops distributed computing systems designed to be placed in homes and offices. The original product called Q.rad was essentially a Linux server with passive cooling and massive heatsinks, intended to process traditional workloads from the company's in-house computing platform – customers simply offer their space, getting free heat in return.
French bank BNP Paribas became one of the early adopters, using a network of Q.rad machines to assist with risk calculations. The systems have also been deployed in new housing projects across France.
Qarnot's latest creation hopes to tap into the cryptocurrency craze. The 500W system can be used to mine popular coins like ethereum, bitcoin, or monero, or simply to support third-party Blockchain transactions, with hash rate of up to 60 Megahash per second.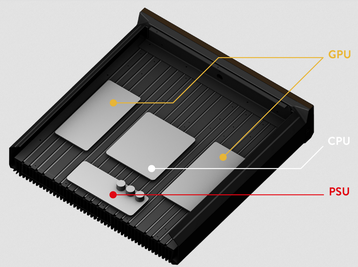 The device is built with wood and anodized aluminum, and is completely silent – since it relies on passive cooling and doesn't feature any fans of hard drives. The company says QC-1 can be set up in just 10 minutes. The owner of the system gets 100 percent of the cryptocurrency they mine – Qarnot doesn't receive any portion of the coins.
The only drawback to this unusual product is the hefty price, which starts at €2900 ($3,560) – and with the wild swings in cryptocurrency values, it remains to be seen whether users will be able to recoup their investment.