A new bill has been introduced to the US Congress that calls for a ban on US government agencies using contractors that rely on equipment from Chinese telecoms manufacturers Huawei and ZTE.
The "Defending U.S. Government Communications Act," sponsored by Republican Michael Conaway, cites national security concerns and the companies' alleged ties to the Chinese state and military forces as reasons for the move.
Both companies have previously denied such allegations, but have already been banned from directly bidding for US government contracts.
For the bill to become law, it must first be approved by the Committee on Oversight and Government Reform, pass a vote in the House and Senate and then be approved by the President.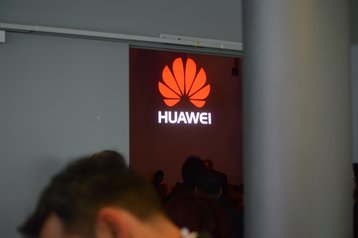 For your protection(ism?)
"The head of an agency may not procure or obtain, may not extend or renew a contract to procure or obtain, and may not enter into a contract (or extend or renew a contract) with an entity that uses any equipment, system, or service that uses covered telecommunications equipment or services as a substantial or essential component of any system, or as critical technology as part of any system," the proposed bill states.
'Covered telecommunications equipment or services' means anything from Huawei Technologies Company or ZTE Corporation, or any subsidiaries or affiliates. It also includes telecommunications equipment or services produced or provided by a company that the head of the relevant agency "reasonably believes to be an entity owned or controlled by, or otherwise connected to, the government of a covered foreign country."
A covered foreign country is defined as the People's Republic of China.
The bill cites some precedent for its accusations:
A 2011 DoD report claiming the Chinese defense industry has integrated with the tech industry, with the People's Liberation Army particularly close to Huawei
A 2011 United States China Commission report claiming that Chinese telco companies "are directly subject to direction by the Chinese Communist Party, to include support for PRC state policies and goals"
Comments in 2013 by General Michael Hayden, former director of the CIA and NSA, who claimed that Huawei had shared with the Chinese state intimate and extensive knowledge of foreign telecommunications systems it is involved with
A 2015 counterintelligence note by the FBI that said that Huawei's growth could give the Chinese intelligence services access to US business communications, adding "China makes no secret that its cyber warfare strategy is predicated on controlling global communications network infrastructure"
ZTE's guilty plea for shipping US-origin items to Iran, and The Treasury Department's subpoena into whether Huawei violated trade restrictions on Cuba, Iran, Sudan, and Syria
The bill relies on information that is classified, with no publicly available information corroborating a link between the companies and the Chinese military.
ZTE is a publicly traded, but state-owned corporation, whilst Huawei says that it is a private business owned by its employees - but its corporate ownership structure remains opaque.
The US government's hostility towards the two companies has been mirrored by Australia, which has mostly banned the firms, primarily citing US intelligence reports. Just recently, it was revealed the Australian government is planning to stymie efforts by Huawei Marine Networks to lay a submarine cable from Sydney to the Solomon Islands, and deploy its own cable instead.
Huawei and ZTE equipment has been widely adopted elsewhere, with the UK in particular welcoming Huawei into its national infrastructure - with the caveat of some limited oversight by intelligence agency GCHQ.
Whether it's true or not, it impacts business
As US-China relations continue to deteriorate, it is hard to parse fact from fiction, with each side blaming ulterior motives at play. But for Huawei's bottom line, it does not matter if the allegations are true, simply that it does affect its business.
At the Consumer Electronics Show in Las Vegas last week, Huawei was set to announce that it would finally offer one of its smartphones for sale in the US via AT&T, but the deal fell apart at the last minute.
Both Reuters and The Information report that 18 members of the US Senate and House intelligence committees sent a letter to the Federal Communications Commission (FCC) citing concerns about the move, as well as "Chinese espionage in general, and Huawei's role in that espionage in particular."
Addressing the scuppered deal, Richard Yu, the CEO of Huawei's consumer products division, said at CES: "We win the trust of the Chinese carriers, we win the trust of the emerging markets… and also we win the trust of the global carriers, all the European and Japanese carriers. We are serving over 70 million people worldwide. We've proven our quality, we've proven our privacy and security protection."