Serbia's first state-owned data center has been launched in Belgrade, intended to serve a foundation for new digital government services.
The facility, built in partnership with Telekom Srbija, was officially opened by Prime Minister Ana Brnabic, who assumed the post this summer.
A new beginning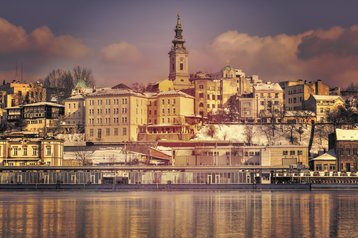 According to local news portal b92, the facility will be used to consolidate data centers of multiple government agencies, helping reduce infrastructure costs.
Brnabic said that the new data center, located on the premises of the Office for IT and eGovernment, will enable the government to invest in other things important for the citizens of Serbia, rather than maintain inefficient infrastructure. She added that she hoped the country could eventually lead the Balkan region in terms of electronic administration.
Serbia recently adopted the Law on Electronic Document, Electronic Identification and Trusted Services in Electronic Commerce, which should speed up the progress of implementing eGovernment services.