Private cloud vendor Platform9 has launched a managed private network service based on OpenStack, promising it will make the open source cloud platform as easy to use as Amazon Web Services (AWS).
The service provider says its Managed OpenStack, a software as a service offering, transforms any organisation's servers into a self-service private cloud in minutes. Unlike AWS, it claims, it gives the customer more options for future use of other open source innovations that may become available.
The release follows six months of beta testing on 'thousands' of virtual machine installations across enterprises and service providers in diverse industries and geographies.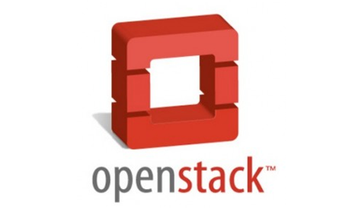 OpenStack-as-a-Service
Initially the service only runs in KVM environments, but VMware vSphere users can now beta test Managed OpenStack, with 20 potential customers currently evaluating its compatibility with their VMware. Support for Docker is in development, with a beta version mooted for release at an unspecified date in 2015.
The object of the service is to emulate the efficient resource pooling, infrastructure automation and developer self-service associated with public cloud standard setters like AWS and Google, according to Platform9 founder Sirish Raghuram.
"Today, Platform9 is disrupting the complexity barrier to private clouds with its SaaS simplicity, production readiness and seamless integration with existing environments," said Raghuram, who is also company CEO, "every organization can manage their in-house infrastructure with greater agility and efficiency. "
Unlike AWS this new Openstack offering will fit in with most organisations'  existing development operations, said Raghuram. This knitting together of new systems and existing Devops workflows, within the in-house infrastructure, will obviate future problems such as specialist skill shortages, the creation of greenfield silos and the expense of professional service engagements with 'questionable return on investment', Platform9 argues.
The next big challenge facing the data center industry is to convert highly virtualized datacenters into private cloud infrastructures, said Mark Bowker, senior analyst at Enterprise Strategy Group.
"CIOs have been evaluating open source projects like OpenStack and KVM, but needed simplifications to the packaging and operational experience," said Bowker. "Platform9's model simplifies the operational experience and makes it accessible to a wide range of organizations. It could trigger the inflection point for OpenStack and private clouds we've been waiting for."
Platform9 Managed OpenStack is available with three tiers - Lite (free test offering), Business (unlimited scale at $49 per CPU per month) and Enterprise (with advanced features and premium support).