IT services provider PhoenixNAP is expanding its bare metal cloud service by deploying HPE ProLiant RL300 Gen11 servers at its 18 data center locations across five continents.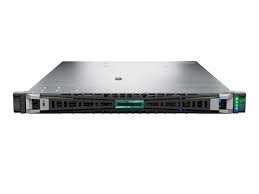 The addition of HPE servers will improve PhoenixNAP's ability to support AI inferencing, cloud gaming, and other cloud-native workloads.
The HPE ProLiant RL300 Gen11 is a cloud-native server based on the Ampere Altra Arm-based processors that can scale up to 128 cores. It has been designed for service providers and enterprises, and claims to be able to provide improved compute performance with more energy savings.
"As more customers move onto our progressive Infrastructure-as-a-Service platform, rather than the public cloud, it's critical that we provide the performance and energy efficiency for data-intensive workloads at a time-to-market that matches our customers' expectations," said Ian McClarty, president of PhoenixNAP.
"The HPE ProLiant RL300 servers provide an agile, extensible, and trusted compute foundation that is able to meet our accelerated customer demand."
"The biggest challenge to cloud growth is energy capacity and consumption and it's only getting worse with more compute-intensive AI workloads," added Jeff Wittich, chief product officer at Ampere.
"With technology partners like HPE, we can put the power and performance benefits of Ampere-based servers into the hands of even more customers. We're excited to provide companies like phoenixNAP with more energy-efficient, high-performance computing for their cloud business customers."
PhoenixNAP has data centers in Phoenix, Arizona; Ashburn, Virginia; Atlanta, Georgia; Chicago, Illinois; Seattle, Washington; Amsterdam, the Netherlands; Belgrade, Serbia; and Singapore. The company offers colocation and infrastructure services for enterprise customers.