Philippine construction company Megawide Construction Corp. is to move into the data center space.
Bloomberg reports that the company will use proceeds from the sale of its stake in Mactan Cebu International Airport to build 10 land transport terminals and enter new ventures including data centers.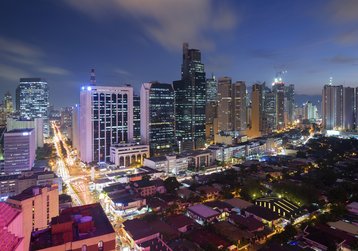 Megawide will focus on building "pandemic resilient" infrastructure assets in the next three to five years, chief executive officer Edgar Saavedra said. The firm can "always go back" to airports when travel returns to normal, he said.
"We now have a war chest to fund projects and pursue new opportunities," Saavedra said. "We have many projects in the pipeline."
Gross proceeds from the disposal of the company's interest in the Cebu facility amount to 15 billion pesos ($264 million).
Megawide's non-affiliation with the nation's telecommunications companies is an advantage for its data centers since many potential locators are "telecoms neutral," said Jaime Raphael Feliciano, chief business development officer.
Further details about data projects the company has in the works were not shared, but Feliciano said Megawide was targeting the hyperscale space and the company had already signed the preliminary documents for this venture with a foreign partner.
"We see that there's a gap in terms of serving the needs of certain clients. The trajectory seems to be that supply will be necessary to keep up with the demand, which, as we've seen, is steadily ramping up," he said.
"It's something that we have looked at since last year. We have a partner already in place and in fact we have signed preliminary documents. It's just that we cannot really disclose at this point (given that) we have a non-disclosure agreement," he added.
Founded in 1997, Megawide is an engineering and infrastructure firm with a portfolio in Engineering, Procurement, Construction and Transport-oriented Infrastructure.