The US Department of Defense has scaled back a planned cloud contract with REAN Cloud LLC, previously worth up to $950 million, to just $65m.
The news comes just a month after the major deal with the Amazon Web Services reseller was announced.
Oracle's revenge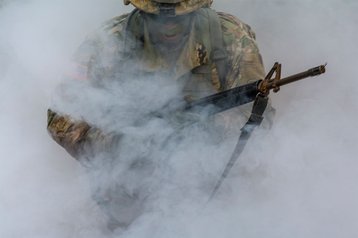 The contract was part of the DOD's overall plan to move to an enterprise commercial cloud platform, with the agreement made under an Other Transaction Authority by the Defense Innovation Unit Experimental (DIUx).
The deal was originally intended to support USTRANSCOM and other DOD organizations' migration to the cloud, but now it has been "narrowly tailored" to cover only US Transportation Command.
"After reviewing the production agreement recently awarded to REAN Cloud LLC, the Department has determined that the agreement should be more narrowly tailored to the original scope of the prototype agreement, which was limited to United States Transportation Command applications," Pentagon spokesman Col. Robert Manning said, as reported by FCW.
The decision comes after Oracle protested the contract with the Government Accountability Office. Amazon Web Services has remained the DOD's primary cloud choice, with the military at one point considering a single-award contract for as much as $2 billion. 
After finding out that the contract would be cut by nearly $900m, REAN "announced its disappointment."
Sekhar Puli, REAN's managing partner, added: "REAN Cloud has not been made aware of the basis for the DoD's recently stated intention to reduce the contract ceiling to $65 million. However, it is clear that many DOD agencies wish to procure these services.
"Based on the threat of legal action and protest by the old guard, the only winners in this delay are those large companies that stand to lose money if the DOD proceeds with innovation. In the meantime, the cost of maintaining antiquated government infrastructure has not subsided."