American cloud and colocation provider Peak 10 is set to open a 60,000 square foot data center in Tampa, Florida, later this month - the first ever facility it has built from the ground up.
The building itself is a two-story concrete precast hardened shell, designed to withstand a Category 5 hurricane – the highest category on the Saffir–Simpson scale, with sustained wind speeds of more than 157 mph.
This category includes hurricane Katrina, the costliest natural disaster in the US history which caused severe destruction across central Florida in 2005.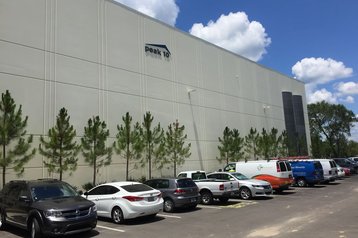 Ready for anything
Peak 10 owns and operates 25 data centers across the US. The company is headquartered in Charlotte, New Carolina, and already runs two facilities in Tampa.
Its latest data center is located on Parkedge Drive in Hidden River Corporate Park, next to the University of South Florida. It offers 23,600 square feet of office and support space and 36,400 square feet of data center space, designed to Tier III standards.
Peak 10 says it has already pre-leased large parts of the facility. Phases two and three will be built out over the next five years.
"We've seen a significant increase in the number of technology-centric businesses moving to or starting up in the Tampa area," said Cheryl Kleiman, vice president and general manager of Peak 10.
"But they are not the only companies seeking space in our new data center. Organizations across a diverse range of industries are being affected by trends in mobility and Big Data, and by changing regulatory requirements for handling data. They want more security. They want faster, easier connections to cloud services. Our new data center increases our capacity to deliver high-performance, secure colocation, cloud and other services that these companies need to gain and maintain a competitive edge."
The latest facility brings Peak 10's total data center estate in Florida to roughly 230,000 square feet.