A private investor has acquired colocation firm Netrepid.
Thomas Hogue has entered into a definitive agreement to purchase Annagen LLC, trading as Netrepid. The terms of the deal were not disclosed.
The company operates one data center in Harrisburg, Pennsylvania, from where it offers a number of hosting and colocation services.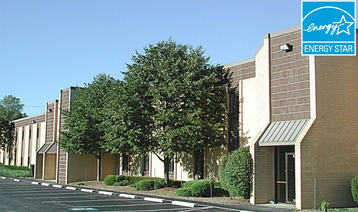 The building, 2330 Vartan Way, was built in 1981 and is owned by local real estate firm the Vartan Group. The two-story building totals 68,831 square feet (6,400 sqm) and has a number of tenants as well as Netrepid.
Hogue owns a number of Pennsylvania-based technology companies including Gibraltar IT LLC & Momentum ECM LLC. He has reportedly been interim Manager of Netrepid since last year and is now CEO.
"By adding the caring family culture that is the hallmark of Gibraltar and Momentum, this team will grow and thrive. Compassion and Excellence are core values of my companies, and the considerable Netrepid client base will feel an improvement to responsiveness and resolution of their issues. That's my commitment to them," said Hogue.
"Our team will continue working diligently to plan the smooth transition of the client support experience, and we will continue to work to earn the same loyalty that has been afforded Netrepid over the years. I am personally thrilled to have the opportunity to serve Netrepid's customers and look forward to being their partner for years to come. They are always free to contact me."