Cyber security software company Panaseer has raised $2.25m through a syndicated seed round with investors including Albion Ventures, Notion Capital, Winton Technology Ventures, C5 Holdings and Elixirr.
Panaseer was founded in 2014 by a team of cyber security experts from BAE Systems. It represents a new generation of British cyber security startups endorsed by the government, and was selected to accompany the UK prime minister to Washington DC earlier this year as part of a cyber security delegation. Panaseer has since signed its first financial services client in New York.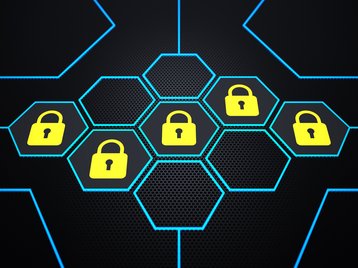 Watching the watchmen
According to research company Gartner, corporates spent $71 billion on cybersecurity in 2014 and this sum is expected to increase this year. In the UK, 80 percent of large commercial organizations suffered a cyber breach in 2014, with an average cost of £1 million per breach.
Panaseer uses the latest data analysis tools to help major corporations establish the level of their security provisions.
The company has built a platform which looks at the data supplied by all the different cyber security solutions and provides a visual interface to help drill down into and understand this data. It can then be used to inform board-level decisions on the allocation of security budgets or weaknesses in cybersecurity policies.
Andy Williams, UK government's Cyber Envoy to the US said: "As one of the new generation of UK cyber start-ups that accompanied the prime minister to the US earlier this year, it is great news that Panaseer has now secured its initial US client business and external investment. Panaseer's application of advanced data science techniques to help secure the enterprise is an excellent example of British cyber innovation with global market potential."
Stephen Chandler from Notion Capital added: "Data security and system availability are now board level issues for most large corporates, but the threat is now so varied and complex that it requires a fresh approach. Panaseer has the most comprehensive one we have seen, using modern data science techniques and risk-based analysis to prioritise effort and spend across the CIO's full IT estate. They have a smart and capable team, both technically and commercially, so should be able to take market share in this exciting growth area."
Panaseer may not be a panacea for security worries, but even by simply raising awareness in the boardroom it will be fulfilling a desperate need. Whether it can prevent disasters such as the recent breach of British telecoms provider Talk Talk, which is estimated to cost the company $35m to $45m, remains to be seen.