Cloud networking company PacketFabric has launched, with an Ethernet cloud networking platform available in 11 North American cities.
The automated service runs using software defined networking (SDN), on a private fiber backbone, and provides neutral layer-2 connectivity between carrier-neutral colocation sites. PacketFabric promised customers can quickly add scalable links to their private networks on demand, and pay for usage, instead of being tied to costly and inflexible telecoms contracts. The service was revealed at at the Pacific Telecommunications Council conference (PTC'17) in Honolulu, Hawaii this week.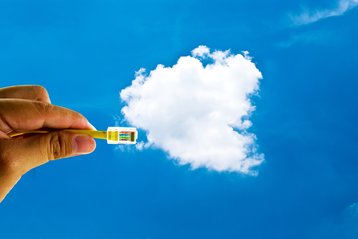 Time to scale
"Networking hasn't evolved in the last 20 to 30 years," said William Charnock, CEO of PacketFabric. "The end user experience is awful. You go to a carrier, order a connection, and wait six months. When it is set up, the failure rate is greater than 50 percent. I wanted to know why the networking space can't use some of the things we've seen evolve in the cloud space, like the ability to scale out and scale in as your needs change."
PacketFabric can deliver hundreds of terabits of capacity at launch, and can scale to terabits over time, Charnock told DCD before the launch. Customers provision their own networks using a web portal, which also provides real time analytics and trouble-shooting.
The network is based on an SDN controller developed by PacketFabric, which exposes APIs to build services with. It's been tested with a dozen beta customers, Charnock told us.
Running on its own network resources, this is not a software-defined LAN overlay solution, Charnock emphasized, but one which can compete with other network providers albeit with a more flexible service.
Update: after publication, PacketFrabric clarified that it does not own a private fiber backbone. The company uses private fiber networks from other providers, including Mox Networks, for its underlying infrastructure. In metro regions, PacketFabric sources dark fiber to connect its PoPs, but it uses waves and spectrum for long haul connections.
The company is owned by NantWorks, an umbrella technology company which includes health and cloud, set up by entrepreneur Dr. Patrick Soon-Shiong.