European telecommunications giant Orange has opened a new IP Point of Presence (PoP) in the Middle East, which it describes as "very large-capacity".
The facility in Amman, Jordan, which came online earlier today, should improve network reliability and connection speeds across the region by enabling local operators to access the Internet faster.
Troubles in Paradise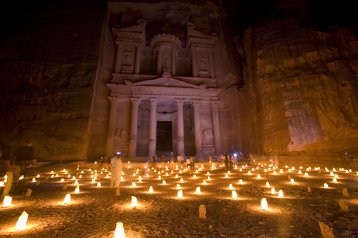 Orange says that the secure facility will offer reliable, high-quality connections to Middle Eastern countries, facilitating the development of the Middle Eastern IP market.
But growth in the Middle Eastern data center market has begun to slow, according to a report released today by Tariff Consultancy (TCL). In its Data Centre Middle East report (3rd edition), the organization surveyed 85 data center providers with over 120 facilities in the region.
The company estimated that the regional data center market will total 140,000 m2 of raised floor space and 176 MW of customer power used by the end of 2016. TCL also noted that the Middle East saw just over 7,400 m2 of new raised floor space added during all of 2015.
At the moment, the largest markets in the region include the UAE, Saudi Arabia and Israel, but Iran could potentially become a major player due to 16 existing data centers and need to invest in domestic IT infrastructure and international communications capacity.
As for Orange, while it hopes this latest facility will help it expand in the Middle East, the firm will need to undo the damage to its Israeli business relations after CEO Stephane Richard said in 2015 that he would sever relations with Israel's Partner Communications "tomorrow" if it was not for potential legal penalties.
He later apologised over the 'boycott, divest and sanction' (BDS) controversy, even apologizing in person to Israeli Prime Minister Benjamin Netanyahu, but Partner Communications, who licensed the Orange name, has since ended their 17 year business relationship.