After years of waiting, Oracle will finally open a data center in Brazil this summer. The site is due to go live in August, according to the global CEO Mark Hurd.
The new data center in Campinas, São Paulo - the so-called Silicon Valley of Brazil - will be Oracle's 19th worldwide, and its first in Latin America, said Hurd, Oracle co-CEO at the Oracle OpenWorld Latin America event in Sao Paulo last week. With Oracle's focus shifting towards services offered in the cloud, it will deliver Oracle's software as a service (SaaS) and platform as a service (PaaS) products in Brazil.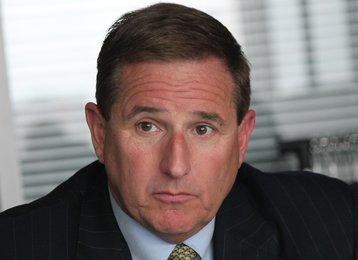 Satisfying governance demands
"In the dominant economy in Latin America, Brazilian businesses are moving their IT budgets from maintenance to innovation," Hurd said in his OpenWorld keynote, reporting cloud growth in Latin America of nearly 20 percent. Services will be delivered gradually, with around 11 SaaS solutions on offer.
Oracle has not specified what infrastructure it is using or what partners are building the facility: "We prefer not to give details about our partners and data centers, but we guarantee that the entire infrastructure is based on Oracle technology, with our security and supporting specialists," said Hurd.
Hurd promised Oracle's cloud would contionue to expand, with prospects of 60 percent cloud growth in the next year.
Back in 2013, Oracle promised a Brazil data center for first half of 2014, but in 2014, this was  delayed until early 2015. Finally, the expected data now is August. 
Having a data center in Brazil should help Oracle satisfy local expectations for governance and so-called "data sovereignty" - keeping data locally to deter foreign governments such as the US from attempting to read it.
Read more news from Brazil on our Portuguese language site, www.datacenterdynamics.br
Additional reporting by Patricia Marble, datacenterdynamics.es