Oracle has signed an agreement to acquire Dyn, the cloud-based Internet Performance and DNS provider that hit the headlines last month after a major DDoS attack crippled it, and consequently, much of the Internet.
The acquisition comes as Oracle has aggressively set its sights on overtaking Amazon, which operates its own domain-name service Amazon Route 53 (although it is also a Dyn customer). Terms of the deal were not discussed.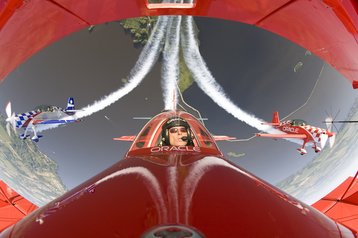 Dyn, oh might
"Oracle already offers enterprise-class IaaS and PaaS for companies building and running Internet applications and cloud services," Thomas Kurian, president of product development at Oracle, said.
"Dyn's immensely scalable and global DNS is a critical core component and a natural extension to our cloud computing platform."
Kyle York, chief strategy officer, at Dyn added: "Oracle cloud customers will have unique access to Internet performance information that will help them optimize infrastructure costs, maximize application and website-driven revenue, and manage risk. We are excited to join Oracle and bring even more value to our customers as part of Oracle's cloud computing platform."
York continued in a blog post: "This is an exciting next step and it is one we believe will have a lasting impact on the performance of the Internet. It is an exciting day."
Dyn says that it drives 40 billion traffic optimization decisions daily for more than 3,500 enterprise customers.
Fortune's senior editor Dan Primack claims that the acquisition could have cost more than $600 million, that discussions started before last month's DDoS attack, and that the talks were not impacted by the attack.