The OpenStack Foundation has set up a system of interoperability tests, so users can be sure they get a common set of abilities and interfaces in any products and services based on the fast-growing open source cloud platform. 
Sixteen companies have already put their products through these tests, and display an "OpenStack Powered" badge on their entries in the Foundation's OpenStack Marketplace, OpenStack Foundation executive director Jonathan Bryce announced at the OpenStack Summit in Vancouver, attended by 6,000 OpenStack developers and supporters. At the summit, more than 30 vendors committed to a new federated identity system which forms part of Kilo, the latest version of OpenStack, and a number of new OpenStack-based products emerged from Internap, Red Hat and others.
An OpenStack powered planet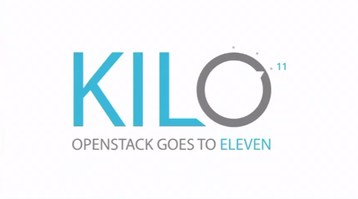 "We are now rolling out our first set of interoperability tests and requirements to define a common core that must be available in every OpenStack environment - private, public or hybrid," said Bryce. "This is a huge step forward for us. It involves common code that's going to be available in every product or service that calls itself OpenStack, and common APIs that work the same way."
OpenStack products and services tha thave been tested and branded will look the same and act the same, said Bryce: "You will know what you are getting. "You will know what capabilities you are getting, and you can count on this as your solid foundation to build on."
Bryce promised that the rapid spread of the platform would create "an OpenStack powered planet." 
The branded products include public clouds, hosted private clouds, distributions and appliances, from vendors Blue Box, Bright Computing, DataCentred, HP, IBM, Internap, Mirantis, Rackspace, Red Hat, SUSE, SwiftStack, Ubuntu (Canonical), UnitedStack, Vexxhost and VMware.  
The same vendors and more joined in with the federated identity scheme, which is a major part of Kilo, the new version of OpenStack - which is dedicated to the memory of core OpenStack contributor Chris Yeoh.
Products from Red Hat, Mirantis and more
In the data center space, Internap announced a bare metal OpenStack offering, alongside its other bare metal options, providing an infrastructure as a service (IaaS) platform that give high performance and can be part of hybrid clouds. 
Canonical showed the new Ubuntu 15,04, which includes the container oriented LXD hypervisor, which was announced at the last OpenStack Summit in Paris in November. The company has benchmarked the much-anticipated technology claiming it runs workloads 14.5 times more densely and 57 percent quicker than the KVM hypervisor, along with a faster deployment time. 
Linux leader Red Hat pulled together products including its OpenStack distribution, OpenShift application platform and CloudForms management, to deliver Cloud Suite, open source end-to-end infrastructure-as-a-service (IaaS) and platform-as-a-service offerings, (PaaS) solution, good for hybrid clouds. 
OpenStack service provider Mirantis launched a partner program, Mirantis Unlocked, following up on a significant deal to put Oracle's database products on OpenStack, and also implement it for SPARC hardware.
Cloud management software firm Bright Computing announced its own OpenStack distribution, which is designed for easy deployment by enterprises.