One of the world's largest institutional investors, the Ontario Teachers' Pension Plan, has acquired the last 29 percent of Australian data center firm Metronode from CIMIC Group, giving it full ownership of the company.
OTPP has held a 71 percent stake in Metronode since 2013, when it acquired a majority stake in parent company Nextgen Networks, which was sold to Vocus Communications this summer.
Plans to grow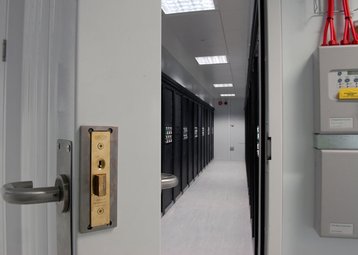 "The new structure ensures Metronode is well placed to move forward with its strategic plans to grow its business, capitalizing on its market-leading data center design and construction expertise," Metronode CEO David Yuile said. 
Metronode operates ten facilities in Australia, three of which have been given a 4.5-star Nabers efficiency rating. The company is currently building a new data center in Melbourne. It had also signed a deal in August "with an undisclosed leading corporation for 8MW," with an option to supply "significantly more capacity" in the future.
The Ontario Teachers' Pension Plan, with $171.4 billion in net assets as of December 31, 2015, has invested regularly in infrastructure projects.
It owns Bristol Airport and has a minority stake in Birmingham Airport, Copenhagen Airport, Brussels Airport and London City Airport, the High Speed 1 rail line linking London with the Channel Tunnel, and several international water and power utilities. 
In the technology industry, the fund has invested in companies including Riverbed Technologies, Q9 Networks, and TierPoint.