Oklahoma State University (OSU) is to procure a new supercomputer using funding from the National Science Foundation (NSF).
Researchers at OSU recently were awarded a Major Research Instrumentation (MRI) award from the NSF to develop a new supercomputer. Specifications of the new system – including technology providers or delivery date – were not shared.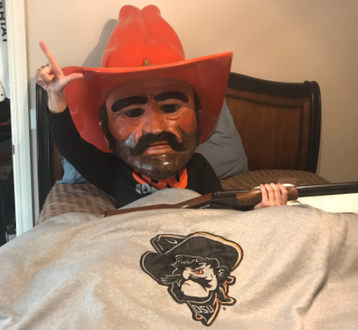 The project is due to receive $5.7 million in funding; NSF will contribute $4 million and OSU will contribute $1.7 million. The system will be housed at the OSU Stillwater campus, and is set to be the largest in Oklahoma.
"OSU has long provided high-performance research computing to our faculty and students, driving OSU accomplishments in big data analytics, genomics and other key arenas," said Dr. Kenneth Sewell, OSU vice president for research. "The increased capabilities this grant will create allow us to expand our leadership to the entire region, multiplying our impact."
This supercomputer will enable researchers to tackle tough problems in agriculture, human and animal health, and fundamental research as well as help in educating students.
"This is a big moment for OSU and the High-Performance Computing Center (HPCC)," said Dr. Pratul Agarwal, assistant vice president of research cyber-infrastructure and the director of HPCC. "The new supercomputer will be powered by the latest generation computing hardware including GPUs (Graphics Processing Units). It is being designed to address the needs of researchers across the OAK region."
The OSU-led proposal was a joint effort between OSU, Arkansas State University, Wichita State University, Kansas State University, the University of Tulsa, the University of Central Oklahoma, the University of Oklahoma Health Sciences Center and the Great Plains Network. OSU will also use the supercomputer to contribute to research through consortia such as Open Science Grid consortium and PATh.
OSU installed its existing supercomputer, named after the university's mascot Pistol Pete, in 2017. Pete is equipped with Intel's latest Xeon Scalable Processors (previously known as Skylake) and consists of more than 5,300 compute cores in Advanced Clustering's ACTblade x110 systems.
Before that, OSU's predecessor Cowboy system was installed in 2012 and capable of 48 teraflops.