Power distribution specialist Schneider Electric has collaborated with Microsoft to design a Universal Rack Power Distribution Unit (UPDU) for data centers. 
According to the partners, the product will enable data center operators to utilize the modular advantages of rack power distribution, but on a wider scale.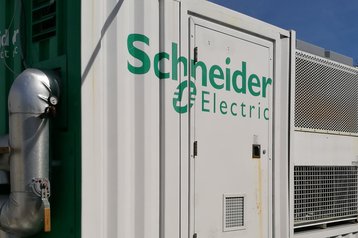 The best of both worlds
The device will allow large data center operators, who would usually use a wide variety of remote power distribution units (rPDUs), to simplify management and gain more control by deployoying just one type of PDU across their infrastructure portfolio.
According to Schneider, the UPDU's range of input power ratings includes 16A 3Ph 400V, 30A 3Ph 208V, 32A 3Ph 400V and 50A 3Ph 208V.
"The Universal PDU will enable our partners and data center operators to deploy rack scale capacity anywhere in the globe at speeds not seen before, while minimizing project risks," Robert Bunger, director of Data Center Standards  at Schneider Electric, said.
The OCP, created in 2011, allows subscribing companies to share server, storage and data center hardware designs in view of improving overall standards in scalable computing. 
In the "power" themed supplement of the most recent edition of DCD, we discuss the future of PDUs in the age of OCP.